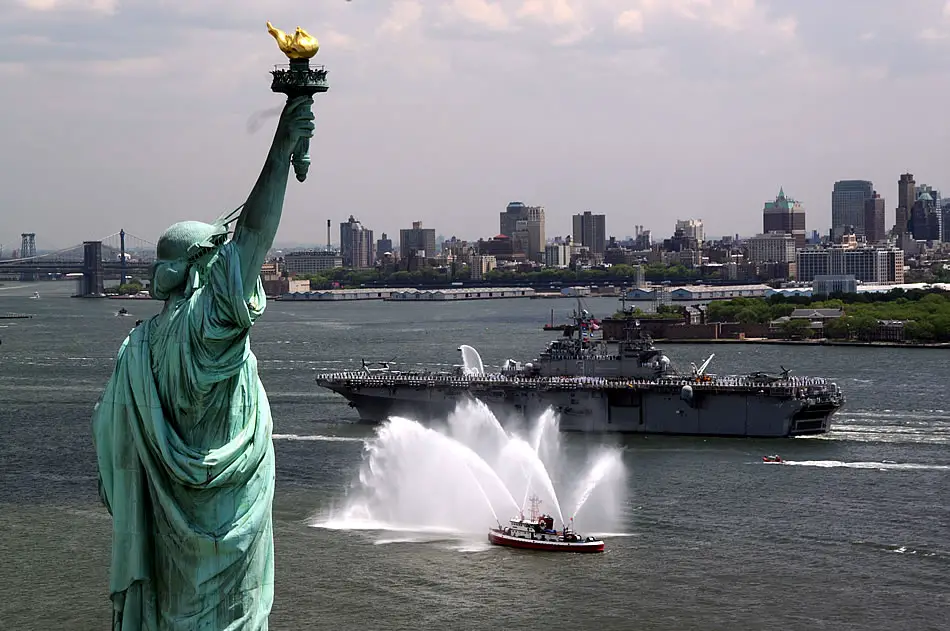 from Wednesday, May 26 to Wednesday, June 2
[ENGLISH]

What is Fleet Week?
Since 1984, New York City has held Fleet Week to honor the U.S. Navy and Marine Corps. The week features extensive military demonstrations, as well as the opportunity for the public to tour some of the visiting ships. The Memorial Day commemoration is a highlight of the week's festivities, featuring the singing of Taps and a military aircraft fly over in honor of those who lost their lives in service to the United States.
What Is There To Do During Fleet Week?
* Tour visiting ships
* watch the parade of ships in the harbor
* Memorial Day ceremony
* musical performances by sailors and marines

[ESPAÑOL]
Qué es la semana naval?
Desde 1984, la ciudad de nueva york honra a los marineros de la US NAVY y el cuerpo de Marines. Durante esta semana se producen multitud de demostraciones y se permite la visita a los barcos mediante visitas guiadas. El

Memorial Day

es el punto culminante de las actividades conmemorativas. Se realiza un show llamado

Singing on Taps

y aviones militares realizan una exhibición para honrar a los que dieron su vida por EEUU.
Qué se suele hacer durante la semana naval ?
* Visitas guiadas a los barcos de la armada
* Ver el desfile de barcos en el puerto
* Asistir a la ceremonia del

Memorial Day
* Asistir a las actuaciones y shows de marines y marineros